Tech details, maintenance training and discussions about different products and applications were scheduled today. Our first experience with adaptations in the workshop too – see for yourself!
High on Bre(e)akfast we started the day with important organizational issues concerning the cooperation of our two companies and got a sneak-peek into some samples of #Variphone's upcoming new material before we headed on to more concrete matter. #punintended
With the help of a manufacturing expert we experimented with the different materials that are involved in the manufacturing process and tried to get a grasp of mechanical handiwork as well as some really good insider information on working techniques. We learned about the bandwidth of situations that could need fast attention and local troubleshooting and about the application of techniques for repairing them.
In the process we also produced a little series of dummies for our office – they will serve as exhibits at our office in Graz for anyone to look at – and of course touch.
After lunch our Slovenian colleagues headed off home and it was time for some in-depth product testing; We worked ourselves through the complete series of musical ear plugs by Westone, – the uniform ones mostly – because unlike the complete Variphone In Ear Monitoring series, we don't yet have our own Westone demo kit to our disposal for practical testing in Graz.
We spent quite a lot of time comparing, debating and evaluating sound experience with the products before – as a kind of a final surprise – we got our hands on an absolutely brand new prototype for a new possible model by Variphone. That, of course, remains top secret unfortunately. 😉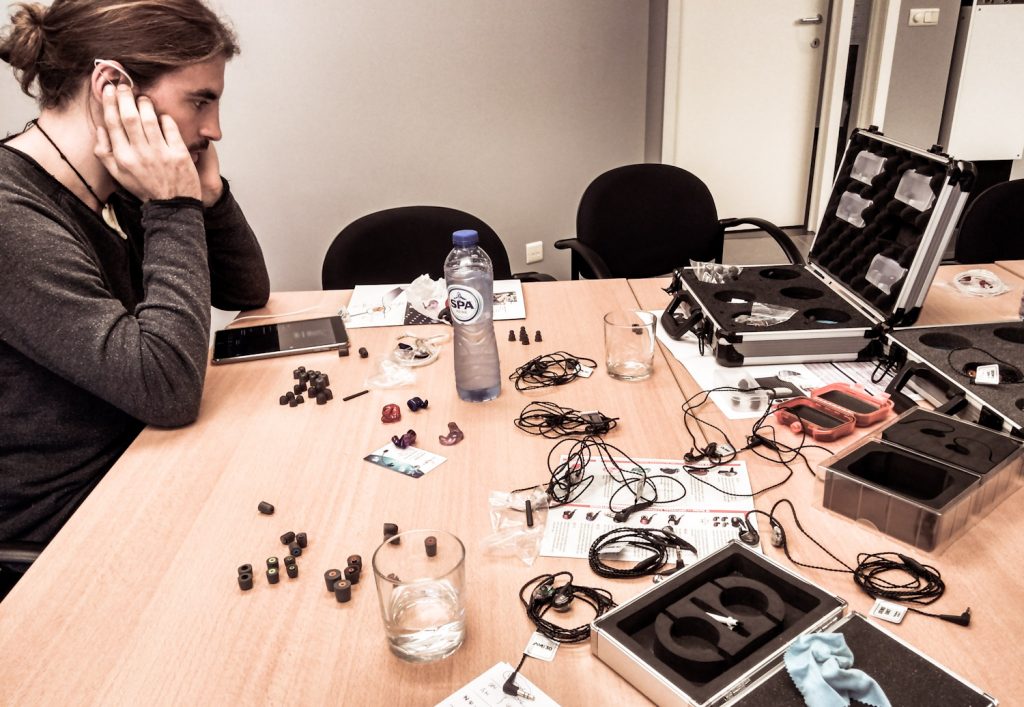 Instead what we can present to you is a very special prototype that we created our own:
This thing is in so many stages of production at the same time that it is difficult to see in the image – nevertheless, we took it home with us as an example for showing people how the In Ears are made!
(YES, you can come by and touch it!)
Concluding the day we had a new and more recent version of our own ears taken for digital conservation in the archives (which is yet another innovative thing coming up in the industry of manufacturing ear pieces) for a pair of customized hearing protection for personal use.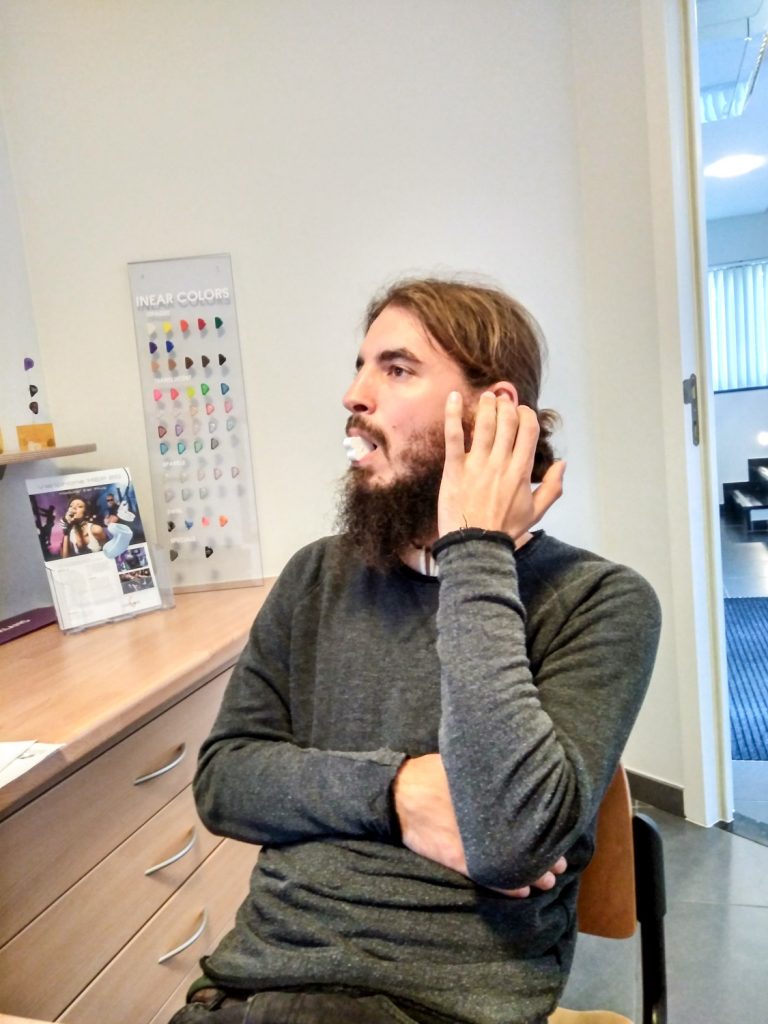 Just as quick as we had arrived (*end of sarcasm) it came to saying good-bye to Stefan, Steijn, Kristof and the many friendly faces at Variphone and we were once again headed to Bree and our way-to-large hobbit hotel to get some sleep, before we started our journey home – VERY early in the morning….
(a small post is upcoming tomorrow.)